LawWorks is pleased to announce that nominations are now open for the LawWorks Pro Bono Awards and lecture 2017.
The Awards recognise and celebrate achievement in legal pro bono undertaken by organisations and individuals and the dedication and commitment of the legal sector to positively impact individuals and communities.
The winners will be announced at an awards ceremony on Tuesday 5th December 2017.
We are delighted that the annual Awards lecture will be given by Hilarie Bass, the President-elect of the American Bar Association.
The judging panel will include:
Mick Antoniw, Counsel General, Wales
Alison McKenna, Principle Judge, Charity Tribunal
Paul Rogerson, Editor-in-chief, Law Society Gazette
Bryan Scant, Chair, Junior Lawyers Division
Carol Storer, Director of the Legal Aid Practitioners Group
Award Categories
Awards will be given to recognise the quality and impact of pro bono legal work and the judges will consider applications in the following categories:
Most effective pro bono partnership.
Best contribution by a small firm.
Best contribution by a firm with an English regional head office, outside London.
Best contribution by a firm with a London head office.
Best contribution by an international firm.
Best contribution by an in-house team.
Best contribution by an individual.
Junior Lawyers Division Pro Bono Award.
The LawWorks Cymru Award.
Nomination Forms and Guidance
The nominations form and guidance are available on the LawWorks website at the following links:
Nomination Form: https://www.lawworks.org.uk/solicitors-and-volunteers/get-involved/lawworks-pro-bono-awards/lawworks-pro-bono-awards-2017
Guidance: https://www.lawworks.org.uk/AwardsGuidance
The documents can also be downloaded, please see related resources below.
To be eligible nominees need to be a member of LawWorks (joining as of 6th October 2017), but the pro bono work does not have to be delivered through a LawWorks project, programme or member of our Clinic Network.
The pro bono work does not need to be 'new' to be nominated - longstanding commitment is worthy of recognition and celebration.
We welcome new members to LawWorks who wish to nominate for their pro bono work, and/or to support our charitable objectives in supporting pro bono and enabling access to justice.
Nominations Deadline
The deadline for nominations is midnight, Monday 9th October 2017.
Please address any queries in relation to the awards to James Sandbach, Director of Policy and External Affairs on 020 7092 3943 or [email protected]



Sponsored by: Supported by: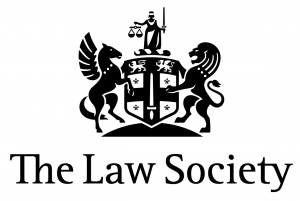 Related resources