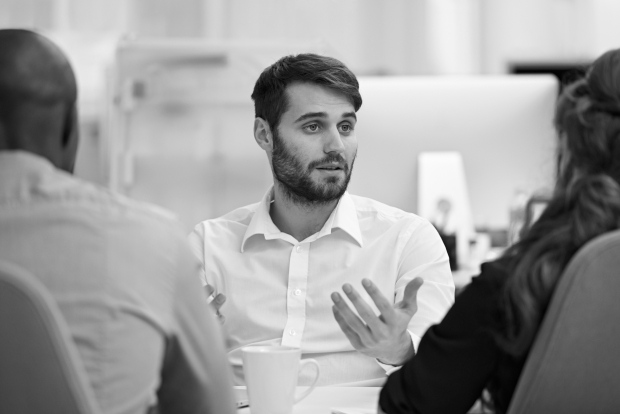 With the ripples from the legal aid, local authority and other cuts now spreading far and wide, LawWorks is joining the movement to find ways for pro bono to provide deeper and broader support to those seeking justice
The secondary specialisation programme aims to support individuals beyond initial advice.
In-house legal team
LawWorks is growing its own in-house team, which includes specialists in a range of social welfare law. The team currently includes expertise in:
welfare benefits

unpaid wages

community care
The team are based in London and Bristol.
Developing expertise in areas of greatest need
LawWorks is developing a comprehensive programme to support lawyers in firms and in-house teams to develop expertise in areas of social welfare law, where need is significant and supply increasingly limited.
Those volunteering with the programme build up knowledge over time through structured training, supervision and mentoring provided by LawWorks.
Pilot projects
We are developing a series of pilots to explore how in-depth pro bono training and supervision works and how to make sure we are working as effectively as possible.

Welfare Benefits Lower Tier Tribunal Representation
Partners: Islington Law Centre and Child Poverty Action Group
Islington Law Centre will identify clients in need of representation at the lower tier tribunal and refer to LawWorks' for that stage. In pairs, trained pro bono lawyers will take the client through submission and hearing. Where there is subsequently a need for representation at upper tier tribunal, the case will go back to Islington Law Centre under their legal aid contract.
Where cases highlight strategic issues, they may be referred to Child Poverty Action Group to be considered for judicial review as part of their strategic litigation programme.

Community care law for the families of children with life-limiting conditions
Partners: Together for Short Lives
Building on our existing relationship with Together for Short Lives, we are developing a programme of legal support on commonly occurring problems. It will be accessible to families through the hospice where their child is receiving treatment.
Frequently Asked Questions
What sort of work would we be doing and how will LawWorks prepare us for it?
LawWorks will provide:
The necessary regulatory and insurance arrangements to conduct cases under the auspices of LawWorks, eg for in-house lawyers

An overview of the area of law for context

In-depth, targeted training on specific issues and procedures

Information about relevant legal resources, including case law, statute etc

Access to the supervising lawyer, who has relevant specialist expertise

Links to organisations with relelvant knowledge, such as Child Poverty Action Group, who are experts in Welfare Benefits, and Public Law Project, who have a programme dedicated to supporting clients through exceptional funding application
How does the process work?
Volunteers will begin by taking on cases relating to the specific elements they have received training in, and will have the option to progress through levels of training to enable engagement with more complex cases.
Who will supervise us and in whose name is the work being done?
Supervision will be provided by specialist social welfare lawyers, part of LawWorks' staff lawyer team, who will be on hand to assist the volunteers.
Volunteer lawyers form firms will have the option of carrying out the work in the name of their firm, or in the name of LawWorks. It will be for the firm or the individual lawyer to decide whether they want to meet the client in person, or to communicate remotely with the client.
Volunteers from in-house teams will be able to carry out the work under the auspices of LawWorks.
Why should we get involved?
This programme represents a dynamic means of addressing the fundamentally changed legal environment as it impacts the most vulnerable in our society.

It is a unique opportunity to challenge yourself as a lawyer, putting into practice the principle of universal access to justice in support of the rule of law, and applying your skills in a challenging context.

For further information on Secondary Specialisation and to discuss getting involved, please contact Matt:

[email protected]