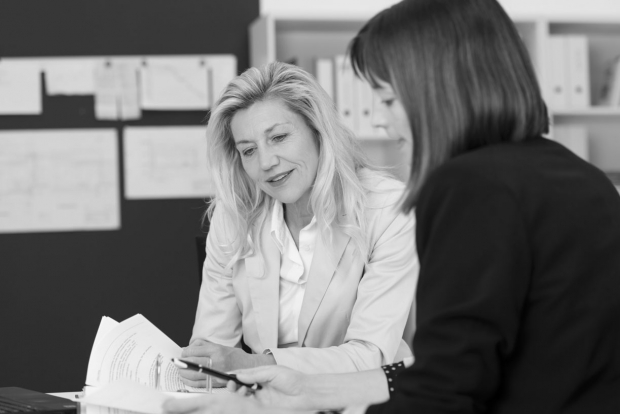 If you have a problem and need legal advice to resolve it, you may be able to get help from a legal adviser or an organisation which specialises in your problem.
A few questions for you to think about:​
Do you have legal expenses insurance that you've forgetten about? Some people get legal expenses insurance as part of their car or home insurance policy. If you're not sure, read your policy documents or speak to your insurer to find out.

Are you eligible for legal aid? To find out take the eligibility test.

If you are eligible for legal aid find out how to claim here.

If you are not eligible for legal aid and you need a legal adviser, you should choose one who has experience in the appropriate area of law. You can find details of legal advisers at https://www.gov.uk/find-a-legal-adviser

If you are not eligible for legal aid and cannot afford to pay you may be able to get legal advice from the organisations or advice networks listed below

.
Legal Aid
If you need legal assistance but cannot afford to pay for a lawyer, Legal Aid helps meet the costs of legal advice, family mediation and representation in a court or tribunal.
---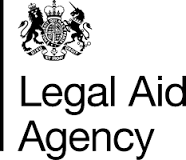 Check if you are eligible for legal aid here: www.gov.uk/legal-aid/eligibility.
Civil Legal Advice may be able to give you free legal advice over the telephone if you live on a low income or benefits. Telephone: 0345 345 4 345. Minicom: 0345 609 6677. Open Monday to Friday 09:00 – 20:00 and Saturday 09:00 -12:30pm. You can also text 'legalaid' and your name to 80010 to get a call back. This costs the same as a normal text message.
---
LawWorks
The LawWorks Clinics Network provides free initial advice to individuals on various areas of social welfare law including employment law, housing matters, consumer disputes, debt and welfare rights.
---
The clinics are for people who are not eligible for legal aid and cannot afford to pay for a lawyer.
Use our clinic search to find your nearest clinic.
---
Advice Centres
If you need professional legal advice, your local advice centre is a good place to start.
Advice centres such as law centres, are staffed by solicitors and other specialist caseworkers who can offer free legal advice and help you decide whether a solicitor or another legal adviser is needed.
---

Citizens Advice provide free, confidential and impartial advice on a range of issues including money, benefit, housing or employment problems. Citizens Advice can provide support you if you are facing a crisis, or just considering your options. Find your nearest Citizens Advice here.
---
A local Law Centre may be able to provide free legal advice. Law Centres are staffed by solicitors and specialist case workers.
---
Free Representation at Court or a Tribunal
If you have a court case or tribunal there are a number of organisations that can support you. To get support you must be refered by a referral agency.
---
Advocate provides people with free legal advice and representation in court and tribunal cases from volunteer barristers.
Advocate only helps people who cannot afford to pay and cannot get legal aid.
Your case must be referred to the Advoate by a solicitor or advice agency such as a Citizens Advice, law centre or MP.
You can get further information from Advocate's website.
---
The Free Representation Unit (FRU) provides representation in employment and social security hearings. FRU only takes cases from referral agencies and cannot guarantee representation.
For further information visit the Free Representation Unit's website.
---
Self-help and on line legal resources
There are a number of self-help routes to explore before going to court.
---

Advicenow is an independent, not-for-profit website providing accurate, up-to-date information on rights and legal issues.
---
There may be an ombudsman with a remit that covers your legal problem. It is often worth exploring this option before considering taking legal action.
---
Other sources of pro bono help and advice
There are many different ways you can get help and advice to deal with a problem, face to face, over the phone or by email.
For further information on National providers please click here
---
Representing yourself in court
Those representing themselves in court are commonly referred to as Self-Representing Litigants or Litigants in Person.
---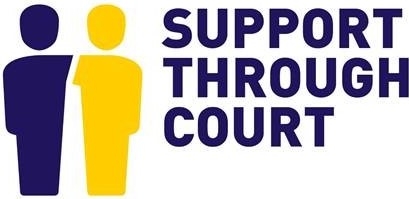 Support Through Court (previously called The Personal Support Unit or PSU) helps litigants in person, their friends and families, witnesses, victims and inexperienced court users.
---
For further information representing yourself in court please click here.
There are a number of organisations who may be able to help you
If you are representing yourself in court or at a tribunal (ofte
Os oes gennych chi broblem a bod angen cyngor cyfreithiol arnoch
Mae yna nifer o sefydliadau yng Nghymru a fydd o bosib yn gallu
Os ydych chi'n cynrychioli eich hun yn y llys neu mewn tribiwnly