Celebrating their 120th anniversary, Toynbee Hall are seeking to work with more law firms with a passion for pro bono and access to justice who can support them in securing the success and sustainability of the service in the years to come.
Law firm partnership pro bono opportunity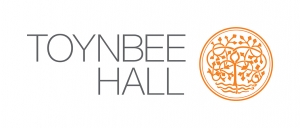 Toynbee Hall are looking for strategic partnerships with firms who are able to make a financial contribution to support the running costs of the service and play an instrumental part in their vision of securing access to justice for all. Toynbee Hall's plans for FLAC include:
Developing the service's operational capacity by introducing innovative new triaging software.
Enabling remote working for volunteer advisers and supervisors via Skype clinics and telephone advice.
Undertaking a strategic digital legal capability project via the new website, comprising downloadable legal self-help documents, podcasts and videos and AI advice and signposting features.
Toynbee Hall is now seeking the support of a number of law firms to help them secure the future of FLAC, and enable them to develop, improve and increase the capacity of the service.
In particular, they are currently looking for firms who can support them by providing a pool of qualified solicitors and barristers to advise at the Wednesday evening civil litigation clinic, and the Saturday morning women-only clinic.
Toynbee Hall welcomes all kinds of support – beyond strategic partnerships, individuals and firms can make a huge difference by supporting through their own charitable giving and fundraising initiatives. Toynbee Hall always want to hear from those who have a real interest in the work they are doing, and are always happy to discuss ways in which they can work collaboratively to achieve shared goals.
About Toynbee Hall
Toynbee Hall gives a voice to deprived communities by providing free access to advice and support services and working collaboratively to tackle social injustice.
Based in Tower Hamlets in the East End of London, it has been a catalyst for social reform in the UK for over 130 years. From being an influential pioneer of adult education and free legal advice services, to tackling financial exclusion, low aspirations and social isolation today, Toynbee Hall has a positive national impact far beyond its local community.
Interested?
Please contact:
LawWorks Clinics team, LawWorks
Jasmine Ashley-Tagoe, Toynbee Hall
Free Legal Advice Centre Manager
Details
Opportunity location:
Toynbee Hall
The Community Centre
52 Old Castle Street
E1 7AJ
London
United Kingdom
,
GB
Contact:
clinics@lawworks.org.uk