"Thanks to the help and support of LawWorks, Cardiff Lawyers Care has made an impact by helping a number of people experiencing homelessness..."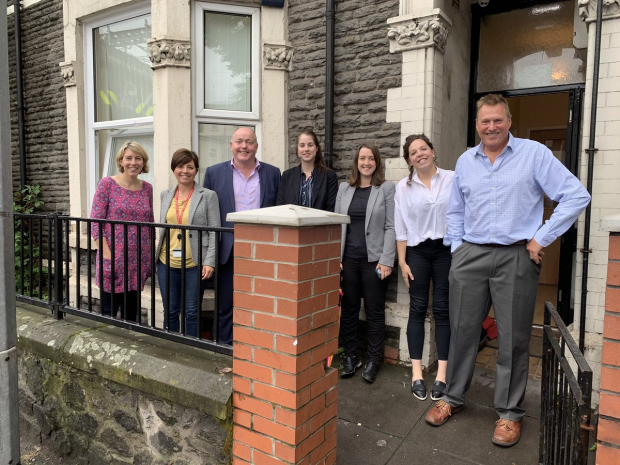 Clive Thomas, a solicitor from Watkins & Gunn and then President of the Cardiff & District Law Society, became aware of the significant increase in people living on the streets in Cardiff and decided he wanted to do something to help. Having realised that providing free legal advice would be more valuable than handing out change or a cup of tea, he asked for support from LawWorks Cymru who organised a steering meeting with three homelessness charities namely Shelter Cymru, The Wallich and The Huggard Centre. The group discussed the need for legal help, practical issues that might be faced, venues, safeguarding, insurance, volunteers and training.
LawWorks held a recruitment event for legal volunteers to gauge interest and subsequently arranged for training on Part 2 of the Housing (Wales) Act 2014, as well as sessions on Universal Credit, Psychologically Informed Environments (PIE) and Harassment and Unlawful Eviction.
The lawyers created a group called 'Cardiff Lawyers Care' and set up a Twitter account to raise awareness of the clinic, while LawWorks arranged for the clinic to be covered by its insurance policy and provided Intralinks, a cloud based document storage system. The Junior Lawyers Division, the University of South Wales and local solicitors have also become involved in the clinic, demonstrating the number of organisations keen to support this much needed service.
The clinic launched on 14 August 2019 at The Wallich in Cardiff with a drop in service every fortnight. Legal advice is now offered at the clinic on housing, family law and welfare benefits for those who are homeless or at risk of homelessness in the Cardiff area. LawWorks Cymru has set up a steering group of key stakeholders to develop the clinic further.
Clive Thomas says, "Cardiff Lawyers Care has been a wonderful collaboration. It began as I was President of Cardiff Law Society and there was a real appetite among local lawyers to make a difference to the biggest social problem in Cardiff - homelessness. LawWorks helped us to engage with University of South Wales (who provided admin support) and homelessness charities Shelter (who provided the training) and The Wallich (who provided the venue) so that we have been able to hold free advice clinics. Thanks to the help and support of LawWorks, Cardiff Lawyers Care has made an impact by helping a number of people experiencing homelessness and we intend to continue to do so. The volunteer lawyers involved have found it really rewarding to be able to give something back to the community."