LawWorks has changed the way that information from the LawWorks Clinic Network is collected.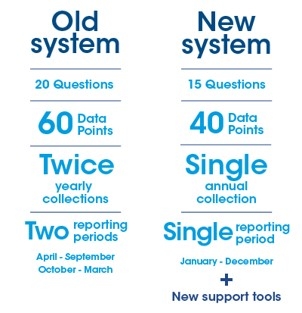 In 2018 LawWorks changed the way that we collect data, we now ask for less information to be collected on clinic activity. Following a review we reduced the number of questions that we ask and data points (information) collected. We also moved to an annual collection period based upon the calendar year - January to December, decreasing the frequency of requests for clinics data. A single survey is now sent in January covering the requested data for the previous year.
2019 was the first year of operating the new annual survey, with the information collected reflected in a new mid-year clinics report. Our first clinics report using the reflecting the calendar year reporting system was published at our June 2019 Clinics Conference - this reflected data collection from the previous year.
LawWorks also incorporate the data into a new Activities and Impact report across all of our programmes, which was published for the first time in January 2020.
There have been no changes to the collection process, clinic coordinators will continue to receive an email with a link to a web based survey tool.
You can find out more about the specific changes we have made from the resources below:
If you have a question about our monitoring work please get in touch via impact@lawworks.org.uk.
Find out about how and why we collect monitoring information.
LawWorks collects information from clinics to improve its suppor
For the first time we are able provide and report robust data on
The Better information Project started in 2016 to improve the wa