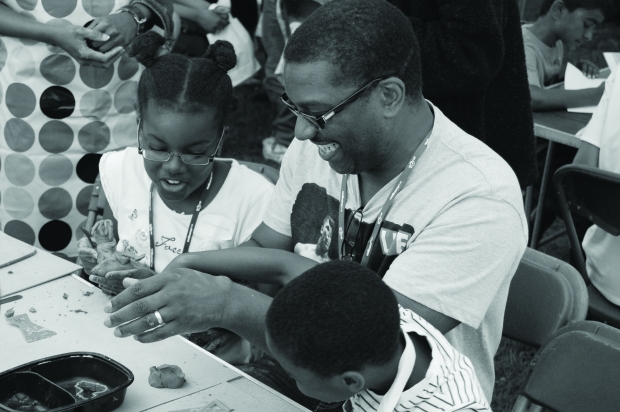 The Not-for-Profits Programme helps connect volunteer solicitors with small not-for-profit organisations in need of legal advice
"Many small voluntary organisations can barely meet their core costs let alone pay for legal advice - LawWorks is an invaluable service." (Not-for-Profits Programme applicant)
How it works
Where a not-for-profit organisation needs or thinks it may need legal assistance, we can match the organisation with a volunteer solicitor from our network of member law firms and in-house legal teams who can provide advice. The advice is given for free (pro bono).
What we can help with
Our volunteers can advise eligible organisations on intellectual property, employment, property, tax, commercial/contract, insurance, insolvency, data protection, defamation, and company law. Our volunteers can also advise on amending or updating articles.
What we can't help with
Unfortunately our volunteers cannot help with criminal law, internal disputes between a charity and its trustees, or with specialist charity law matters. These include: choosing a not-for-profit structure, setting it up, or registering with the Charity Commission, but you may want to try another resource for such help (see: Resources and other sources of advice).
One-off issue or long term assistance
The Not-for-Profits Programme offers the casework service and the Honorary Counsel service. The casework service finds specialist volunteers to advise on one-off discrete legal issues. The Honorary Counsel service matches small not-for-profit organisations with volunteer solicitors on a longer-term basis.
Casework service
Our casework service can match a not-for-profit organisation with a volunteer solicitor, who will work with your organisation in relation to a particular issue. Examples include:
drafting a contract
reviewing a lease
updating a constitution/articles, or
clarifying rights in a dispute.
We broker legal assistance for one issue at a time. Separate issues can relate to different areas of law and require different volunteer solicitors, so we ask that organisations complete a separate application form for each issue.
Honorary counsel service
The aim of the service is to help small not-for-profit organisations identify potential legal issues before they arise and become more self-sufficient in relation to legal matters. LawWorks does this by matching a small-not-for-profit organisation and a volunteer solicitor (the "Honorary Counsel"), who will work together on a long-term basis to proactively identify and prevent legal issues.
Find out more information about the Honorary Counsel service.
Who is eligible?
You will be eligible for our help if:
You are a small not-for-profit organisation focussed on helping disadvantaged or vulnerable people who are in need in England and Wales.

The not-for-profit organisation cannot pay for legal advice, or would struggle to pay. Please note that we will require documentary evidence.

You agree to our terms of service.These include being responsive and providing information in a timely way.

We are able to help with the request. Due to policy reasons and also the types of matters our volunteers are willing to assist with, there are unfortunately some occasions when we cannot help.
Find out more about our eligibility criteria.
How to apply
Applying for help is simple. Click the button below to begin the process of applying for casework or honorary counsel.
After receiving your application we will work with you to gather any more relevant information and see how we can help.
Contact us
For capacity reasons we are unable to respond to email queries regarding eligibility. If you are not certain if your organisation qualifies for free legal assistance please apply and we will work with you to determine your eligibility.
If you have any other questions about the Not-for-Profits Programme, you can email us at: [email protected]