"Without the legal help, we would have limped on and hoped for the best, as we simply could not have afforded a lawyer."
Drum Works is a small non-profit organisation based in the Barbican in London. Its vision is to build a community in which every individual is empowered to make positive choices about their future, to take responsibility for their role in supporting others around them and to "aim high". Drum Works began in 2007 when a Brazilian cultural group collaborated in a samba project with an East London secondary school. The school was left with a pile of samba drums and, when asked what they wanted to do with them, the young participants started creating their own material, inspired by the music they were listening to every day.
About the charity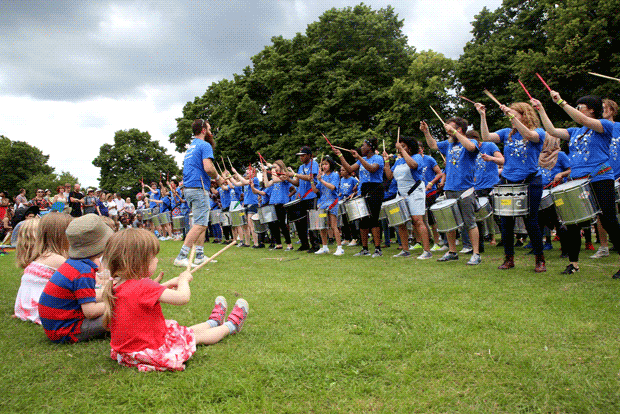 Photo credit: Susana Sanroman
Today, Drum Works is flourishing as a Community Interest Company and is a Barbican Artistic Associate. It works with children in six state secondary schools in some of the most deprived boroughs in London namely Tower Hamlets, Barking & Dagenham and Newham, as well as a smaller school for children with autism in Hackney. It provides freelance musicians to run drumming sessions in each of the schools every week. Fast-paced, high- energy teaching processes have proven effective at inspiring and engaging the participants from any background and allow complete beginners to play something within the first five minutes of taking part. Around 80 to 100 children are involved from each school, and they are often the pupils whom the organisers think will have the potential to benefit the most from the project. As well as learning a new skill, the children obtain a sense of belonging and achievement, and acquire concentration and social skills and the ability to work in a team. The children perform at smaller events during the year, and all come together for an annual performance every summer at the Walthamstow Garden Party.
Advice needed
Drum Works first sought legal help from LawWorks several years ago when the organisation was being formed and they had no funds to pay for a solicitor. In the past year, they have joined our Honorary Counsel Scheme, whereby a group of lawyers from one firm becomes long-term, trusted advisers who can be called on to provide a "health-check" on the organisation's main governing documents, and can also give advice on other legal issues.
Help provided
Drum Works were partnered with the International law firm, Orrick, who have been able to provide advice to the small non-profit organisation on various types of legal contracts used for the freelance staff, the schools with which it works in partnership and the commercial work that Drum Works undertakes, as well as providing advice on the organisation's policy documents.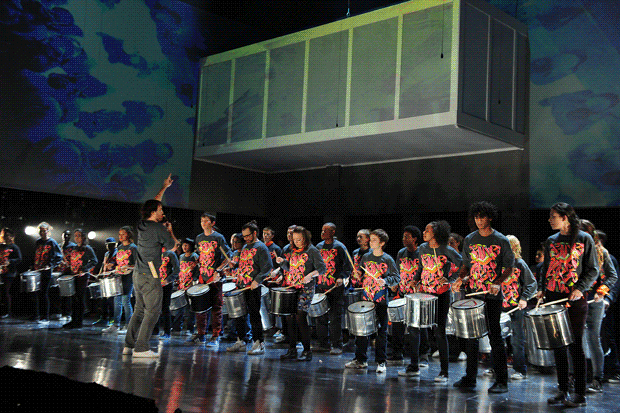 Photo credit: Mark Allan
Feedback
Jenny Beer, the CEO of Drum Works said:
"Without the legal help, we would have limped on and hoped for the best, as we simply could not have afforded a lawyer. The LawWorks Honorary Counsel scheme is therefore fantastic for us. The legal support we've received from Orrick so far has been invaluable to our organisation, and knowing we can turn to them for further support when it is needed gives us peace of mind. I'd recommend the scheme to any small charity or social enterprise."