To coincide with Volunteers Week, Mark Gardner of Kirkland & Ellis shared his experience of volunteering on the LawWorks' Unpaid Wages Project and pro bono work.
To coincide with Volunteers Week, Mark Gardner of Kirkland & Ellis shared his experience of volunteering on the LawWorks' Unpaid Wages Project and pro bono work.
What is your motivation to carry out pro bono work?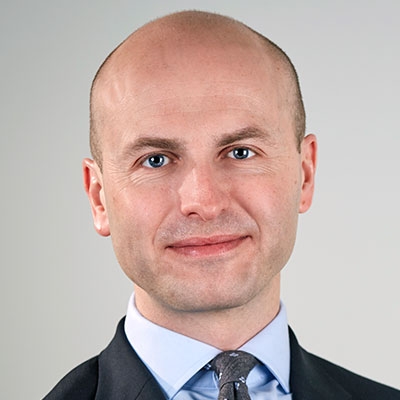 I fundamentally believe that people should be able to access free legal advice if their circumstances mean they cannot afford to pay for a lawyer. Pro bono work therefore allows me to use my legal skills to help support those most in need. I also enjoy meeting people (advisers and clients) outside my usual field of expertise.
In your opinion, what are the (personal and professional) benefits of engaging with the unpaid wages project?
The unpaid wages project allows me to tackle different legal problems to the ones I usually advise on. The cases are highly personal in nature and typically concern recovering sums of money that will make a real difference to the day-to-day life of the claimant involved. My pro bono work has helped me become more empathetic and also understand the knock-on effect that unpaid wages can have on a household.
You have volunteered in two cases so far, and one (remote) trial. Any highlights?
My first case concerned a carer who had been employed by an agency to look after a very elderly lady. Our client had worked for the elderly lady for a number of months, travelling across London to do so, providing support for all her daily needs. Without notice, the care agency 'sacked' her by sending a WhatsApp message and refused to pay any of the wages owed. Our client felt she had done something wrong and was at first hesitant to make any claim. When we explained that the agency had illegally withheld wages to which she was entitled, she agreed we should make the claim. As soon as we contacted the agency they immediately paid the wages owed (several thousand pounds). Our client was extremely grateful, and only then did she reveal that she had also been nursing a sick member of her own household and that the money would make a real difference.
The case that resulted in a remote hearing was incredible for other reasons - in particular, because the employer sought to frustrate and delay our claim at every turn, meaning took it 16 months from the time we first met the client until he was finally paid the wages he was owed. Juggling the demands of a judge, a client, a supporting witness, an obstructive claimant and a Korean translator on a Zoom call was quite an experience (!) but it also demonstrates how the tribunal is trying its best to keep going, even during COVID.
How did you feel at the beginning and end of each case?
Amazed to elated. I'm always amazed that certain employers feel they can act in the way they do and it's testament to the teams at local Citizens Advice and LawWorks that these cases come to light and we can challenge these practices. Elated because you get to know the client over the course of the process and you know how much it will mean to them if the monies are recovered.
What has it been like working with LawWorks?
I've nothing but praise for LawWorks; they are a great team. Supportive and insightful, and there when you need them. LawWorks also facilitate connection to the wider pro bono representatives who work on the unpaid wages project so we can share learning and best practices. Overall, a very positive experience and a relationship I look forward to developing in the future.
Mark Gardner is a partner in the Antitrust and Competition team based in London. He advises on a wide range of merger control, antitrust and compliance issues.
About the Unpaid Wages Project
LawWorks' Unpaid Wages Project supports lawyers to develop pro bono expertise in a specific area of employment law, helping individuals in London subject to 'wage theft', i.e., not being paid in full for the work that they do, being denied the minimum wage, or owed holiday, sickness or notice pay. The project also provides legal representation to individuals who are bringing a claim against their employer in the Employment Appeal Tribunal, including settlement negotiations.
Thanks to Trust for London who have been generously funding our Unpaid Wages Project since 2018.
News features