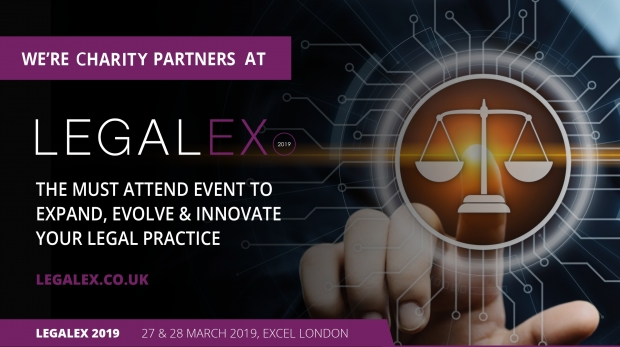 LawWorks and Advocate are delighted to be named Charity Partners at LegalEx this year, alongside LawCare and the Free Representation Unit.
Having partnered in 2018, we were keen to work with the show again; meeting some of the most important suppliers to the legal industry, and hearing about new developments in legal technology and innovation.
LegalEx takes place at ExCeL London on March 27th and 28th 2019 and welcomes legal professionals from across the country to hear about business growth, cyber security, and professional growth within the sector from a range of inspiring speakers. Tickets are available now online, and the event is free to attend.
We'll be based at Stand 716, opposite Seminar Theatres 2 and 3. Do come and say hello, and explore ways we can work together this year, in the pursuit of access to justice for all!