The LawWorks Not-for-Profits Programme Annual Report 2020 provides an insight into the Programme's activities last year.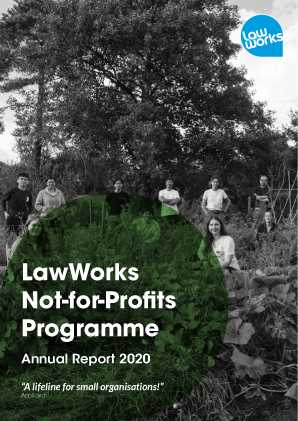 The LawWorks Not-for-Profits Programme brokers legal advice to small not-for-profit organisations on a wide range of legal issues, to support the continuation and expansion of their services to people in need. The advice is given for free (pro bono).
This report illustrates the activities of Not-for-Profits Programme in 2020, giving an overview of services including a new Charity Registration Pilot; the Programme's response to the Covid-19 pandemic; the impact of our services; and provides a chance to hear from some of the volunteers and not-for-profits involved.

LawWorks Not-for-Profits Programme Annual Report 2020