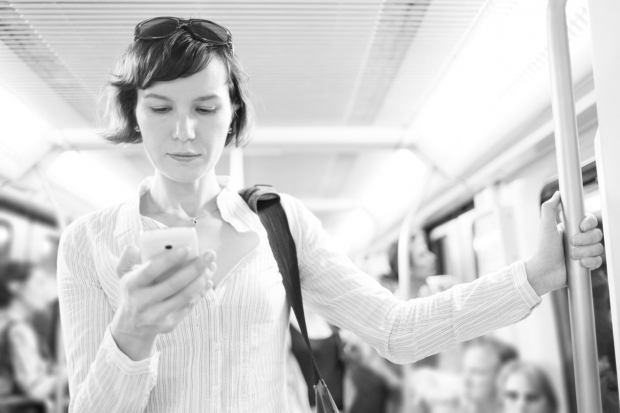 The exceptional contribution of law students and law schools to pro bono legal advice was celebrated at the annual LawWorks and Attorney General Student Pro Bono Awards held at the House of Commons on 26th April.
The awards recognise the dedication and commitment of law schools and law students across the country and the contribution of student pro bono in enabling access to legal advice and representation. The awards ceremony was hosted by His Honour Sir Robin Knowles CBE and the event was attended by over 200 guests.
In the year to April 2016, over 2,600 students volunteered in law clinics across the LawWorks clinics network, receiving over 16,000 enquiries. Of over 220 clinics in the network, just over a third (36%) operate with law schools providing advice in a variety of areas such as family, welfare benefits, employment, housing and small claims. Students also volunteer for fundraising, providing information for the public on legal issues, and volunteering with local advice agencies and charities.
The Student awards celebrate innovation and excellence in student bono delivery and raise awareness of the valuable contribution of students and law schools committed to enabling access to justice for some of the most vulnerable in society. LawWorks are extremely grateful to Lexis Nexis, who sponsored the awards for the ninth year running, demonstrating a continued commitment to student pro bono.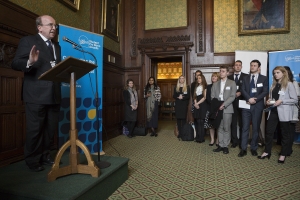 The winners were presented with awards across four categories at the ceremony held at the House of Commons. The winners are:
Best contribution by a Law School: University of Birmingham Law School.
The University of Birmingham Law School has over 200 student volunteers across 14 different extra-curricular projects, addressing different areas of legal need. The projects include a Free Legal Advice Clinic which has advised 225 clients, and a project providing advice to the homeless and people with drug and alcohol problems. The Law School also works with the Environmental Law Foundation and the Centre for Criminal Appeals.
The runner up for 'Best contribution by a Law School': University of Bristol Law School.
Best contribution by a team of students: the Teesside Law Clinic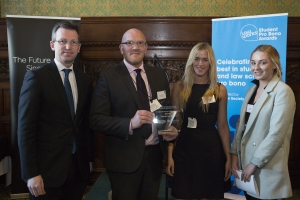 The Teesside Law Clinic provided assistance to former employees of a steel works following its closure. The students advanced claims on behalf of 340 people, eventually submitting an application to the Employment Tribunal. As a result, each client received an award of £3,600 – a total of over £1.2 million.
The runner up for 'Best contribution by a team of students': BPP Leeds Mock Trial Team
Best contribution by an individual student: Anna McCormack, University of Leicester
Anna has successfully overseen the development of a number of new pro bono schemes, including: an initiative to support homeless people with both their legal and their medical needs, establishing a pro bono magazine, and organising a networking event as well as a pro bono awards evening.
The runner up for 'Best contribution by an individual student': Roisin Donnelly, University of Strathclyde
Best new Pro Bono activity: Welfare Rights Project – University of Leeds.
The Welfare Rights Project is run by the School of Law in conjunction with Leeds City Council Welfare Rights Unit. Since October 2016 a team of fifteen law students have provided one-to-one support for completing Personal Independent Payment (PIP) forms. Students gain experience of working with a different client base and an understanding of the effect of law and policy for service users. Between late October 2016 and early March 2017 90 clients were assisted, with 21 of 32 claims decided being successful. The City Council and the Law School have committed to expanding the service in 2017-18
The runner up for 'Best new pro bono activity': the University of Greenwich Legal Centre PIP Form Filling Project.
The Attorney General also presented Northumbria Law School with the Access to Justice Foundation Award which recognises the work of individuals and educational bodies in promoting and supporting access to justice and charities which provide pro bono services.
University College London was announced as the winner of the Law School Challenge, a law school led initiative to raise funds for LawWorks and the Bar Pro Bono Unit. The London School of Economics were also recognised for their efforts as runners up.
For the ninth year running LexisNexis generously sponsored the Awards, demonstrating a continued commitment to student pro bono.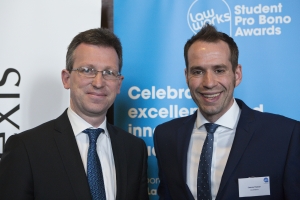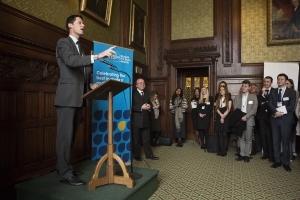 James Harper, Head of Legal, LexisNexis UK & Ireland said:
"LexisNexis is incredibly proud to sponsor the LawWorks and Attorney General Student Pro Bono Awards now in their 11th year. Advancing the Rule of Law is at the very foundation of LexisNexis's global strategy, and securing access to justice for all is a critical strand of our efforts. We are honoured to support the innovative and vital pro bono work being delivered across the country and we congratulate all those nominated and shortlisted for their valuable contributions."
LawWorks Chair of Trustees Alistair Douglas said:
"On behalf of LawWorks in our 20th Anniversary year, I am hugely grateful to all the students nominated and the Law Schools which support them. LawWorks received a high number of excellent nominations – it is clear that student pro bono across the country is playing a significant role in free advice for those in need.
It is reassuring to see that student pro bono is now embedded and so well supported at many UK Universities and we congratulate all the shortlisted candidates and winners. "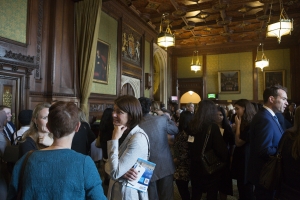 Notes
1. The brochure of shortlisted nominations can be found here:

Student Awards - brochure.pdf
2. The Hon Attorney General, Jeremy Wright QC MP, endorses these awards. A vote of thanks was given by Alex Chalk MP, Chair of the All Party Parliamentary Group (APPG) on Pro Bono.
3. This year's panel of judges were:
Joe Egan, Vice President, The Law Society;
James Harper, Head of Customer Engagements, LexisNexis
Alison Padfield, Co-Chair, Bar Council Pro Bono Board; and
Isla Grant, Senior Editor, LawCareers.Net.
4. The Law School Challenge is an annual national competition to raise funds for and awareness of the pro bono work of LawWorks and the Bar Pro Bono Unit.
5. LexisNexis Legal & Professional is a leading global provider of content and technology solutions that enable professionals in legal, corporate, tax, government, academic and non-for -profit organisations to make informed decisions and achieve better business outcomes. As a digital pioneer, the company was the first to bring legal and business information online with its Lexis® and Nexis® services. Today, LexisNexis Legal & Professional harnesses leading-edge technology and world-class content to help professionals work in faster, easier and more effective ways. Through close collaboration with its customers, the company ensures organisations can leverage its solutions to reduce risk, improve productivity, increase profitability and grow their business. LexisNexis Legal & Professional, which serves customers in more than 175 countries with 10,000 employees worldwide, is part of RELX Group, a world-leading provider of information and analytics for professional and business customers across industries.
Contact:
James Sandbach, Director of Policy & External Affairs – 0207 092 3943
Martin Barnes, Chief Executive – 07834 866 930
Valerie Hudson, Training, Communications and Press Officer, 020 7092 3952