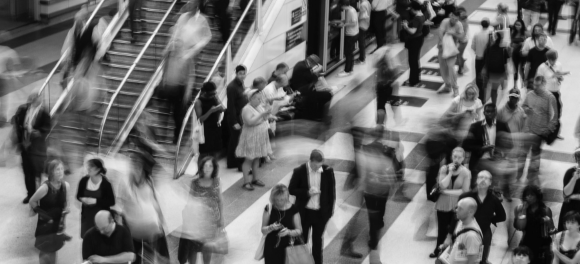 James Sandbach, LawWorks Director of Policy and External Affairs, comments on The Taylor Review into Modern Working Practices.
All work in the UK's economy should be "fair and decent", a government review of employment practices has said, and has quoted LawWorks to make the case for improving employment rights.
A review of employment practices was commissioned by the Prime Minister and carried out by an independent team led by Matthew Taylor, Chief Executive of the RSA (and head of policy at Number 10 under Tony Blair), to address issues around the so called "gig economy" and associated practices such as irregular employment often sourced through online platforms and apps.
The review has recommended that workers for firms such as Uber and Deliveroo should be classified as "dependent contractors", to secure extra rights and benefits. The report does not attack the gig economy, welcoming the flexibility in the workplace as important in contributing to record high employment. However, it concludes too many businesses and employers rely on zero hours, short-hours or agency contracts, when they could be more forward thinking in their scheduling. You can see the full report on the RSA website.
LawWorks provided a substantial submission to the review, and our submission is quoted in two places.
"There can and should be greater transparency for all workers as to the terms of their engagement and accrued rights, such as pay. Extending to "workers" similar rights of employees as regards particulars of engagement as well as itemised information regarding pay and other accrued entitlements could be the first step to informing workers on the most basic level about their rights and obligations."
Employment rights therefore need to strike the right balance between security, flexibility and innovation. Above all though people need transparency, information and advice about what their rights and legal position may be in any particular context and relationship."
You can read LawWorks' Talor Review submission here.
The key theme of our submission was around access to justice and redress, and the need to remove barriers to redress including the problems raised by the tribunal fee regime, so that employment rights can be protected. Since the review was published the Supreme Court has ruled the tribunal fee regulations introduced under the Coalition to be unlawful and discriminatory.
We published a letter in the Economist in April this year in response an article written about the fee system when the case was first presented to the Supreme Court. Our letter argued that fees are not the only barrier to enforcing employment rights – action is also needed to improve access to justice through legal support.
James Sandbach is the Director of Policy and External Affairs at LawWorks.
Category
News features