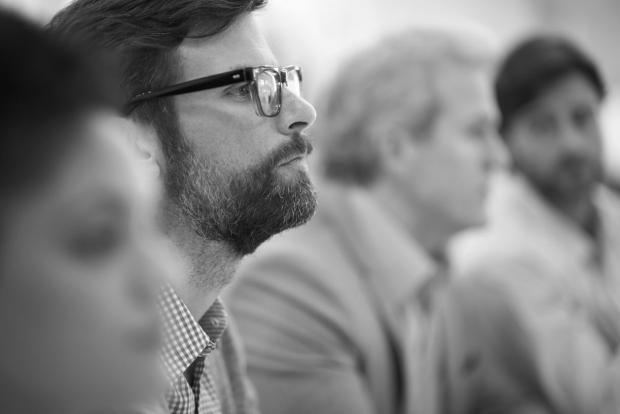 If you are currently engaged in pro bono or interested in providing pro bono advice LawWorks is here to support you. We are committed to supporting lawyers gain the confidence to provide quality pro bono legal advice.
The LawWorks training programme is an excellent resource for pro bono lawyers and law students.
The legal issues faced by most clients are generally straightforward and what most of the clients need is an objective, legally trained advisor to help them think through their problem.
LawWorks training is provided by highly regarded experts in their respective fields including solicitors, barristers from Arden Chambers, Lamb Chambers, 36 Bedford Row, a former employment tribunal judge, a director from the Competition and Markets Authority and senior solicitors and advisors from Law Centres.
The aim of the training is:
To ensure volunteers at clinics in the LawWorks network provide confident and competent advice

To give a good legal background to the subject area

To provide updates on legislation and case law
September - December 2017 Training dates
Details of upcoming training including links for registration can be found here
The programme of training for LawWorks members and clinic volunteers aims to support the provision of competent pro bono legal advice.
The training has developed to meet areas of need identified in legal advice clinics and includes:
Social Welfare Law - Debt, Employment Law Update, Employment Rights on Dismissal, An Introduction to Employment Law Discrimination, Disrepar, Service Charges, Welfare rights, Landlord and Tenant,
Family Law - Domestic Violence, Private Law Children Proceedings, Children Giving Evidence, Financial Remedy Proceedings
Consumer Law - An Update on Consumer Law, Redress
Immigration Law - Immigration Law Overview, European Immigration
Professional Skills - Advice Skills, Dealing with Vulnerable Clients and Difficult Situations
How to Access Training
To attend LawWorks training you must be an employee of a member organisation or advise at a clinic in the LawWorks Clinic Network.
Further details and links to the registration pages can be found here.
To listen to podcasts of previous training sessions please visit the volunteer resource section of the site.
Interested in Joining?
If you are interested in joining LawWorks you can find out more here.
To discuss membership please contact Olga on [email protected] or 020 7092 3941
Find out more about what we do here.
Details
Event date:
Wednesday, August 9, 2017 - 18:30
to
Wednesday, December 20, 2017 - 18:30