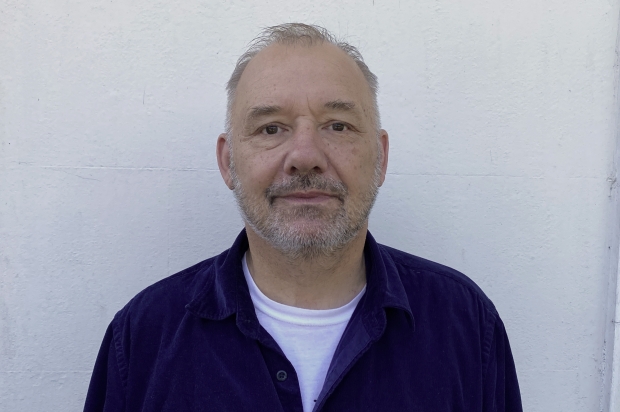 On Sunday 4th July Bob Mortimer, comedian, podcast presenter, occasional fisherman and former lawyer launched the BBC Radio 4 Appeal on behalf of LawWorks.
The appeal was broadcast on Sunday 4th July at 7:54am, again at 9:25pm, and repeated on Thursday 8th July at 3:27pm.
With your amazing support we raised over £24,000 - Thank you.

"It makes me shudder to think that all those lovely clients that I used to help can no longer afford the services of a solicitor so – for that reason – for the memories of all those people we were able to help – that's why I support LawWorks" Bob Mortimer
Meet Ann
Our Appeal focuses on the story of Ann, who needed urgent legal advice when she was served with court documents by her ex-husband's solicitors, but could not afford to pay for a lawyer and did not qualify for legal aid. Fortunately, she found Simon, a family solicitor who volunteers at Dads House, one of over 300 clinics in the LawWorks Clinics Network, who was able to give her free legal advice to deal with the problem she faced.
"The words 'thank you' are not adequate for the literally lifesaving help I received from Simon and his law clinic." Ann
LawWorks Clinics Network
There are currently over 300 independently-run clinics in the LawWorks Clinics Network across England and Wales – despite the ongoing impact of the pandemic, 229 clinics are providing legal advice on either a remote or face-to-face (or hybrid) basis. In 2020, over 43,000 individuals were provided with free legal advice and support by over 9,000 volunteers.
LawWorks provides help in developing clinics from idea to launch and, once the clinic has been established, ongoing support through free training sessions for volunteer lawyers, as well as guidance and information, networking opportunities and ongoing trouble-shooting with clinic queries.
The individuals who are supported by clinics in the LawWorks network are some of the most vulnerable members of society. Analysis shows that 20% of clients consider themselves to have a disability, 31% are from Black, Asian and Minority Ethnic backgrounds and 74% of clients have an income below the Joseph Rowntree minimum income standard scale (i.e., being unable to afford day-to-day and essential items).
Covid-19 has already had a significant impact on the vulnerable groups and communities supported by our programmes. Many will have suffered from loss of employment, difficulty in accessing benefits, housing issues and domestic abuse, and these issues are likely to continue long after the immediate crisis is over.
We know that the legal advice and support provided by clinics in our network can change lives. In a 2018 survey of clinic clients, 76% said that their understanding of their legal problem was better after receiving advice, 75% felt more confident to deal with the problem and 68% felt that the support had reduced their stress levels.
Help us spread the word
We hope you listened to the broadcast and will donate to support our work. Please help us by spreading the word on social media and telling your family, friends and colleagues!