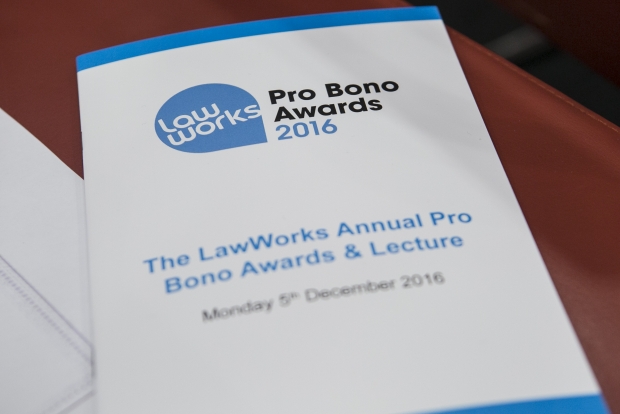 Outstanding achievement in legal pro bono was celebrated on 5th December 2016 at the LawWorks Annual Pro Bono Awards and Lecture kindly hosted and supported by Allen and Overy LLP. Sponsored by Lexis Nexis and the Law Society, the Awards recognised and celebrated excellence in legal pro bono undertaken by organisations and individuals, and the dedication and commitment of the legal sector to positively impact individuals and communities.
Guests from across the pro bono, advice and legal aid sectors, were welcomed by Andrew Denny, Partner at Allen and Overy and Alasdair Douglas, Chair of LawWorks. James Harper, Head of Legal at Lexis Nexis UK and Christine Blacklaws, Vice President, Law Society offered a few words on behalf of the awards sponsors before the presentation of the awards.
Winners were chosen in nine categories representing the breadth and range of pro bono delivery across the profession in England and Wales. Bob Nightingale MBE was honoured with an award for Outstanding Commitment to Pro Bono and the Advice sector, which was presented by the Hon. Judge David Mackie.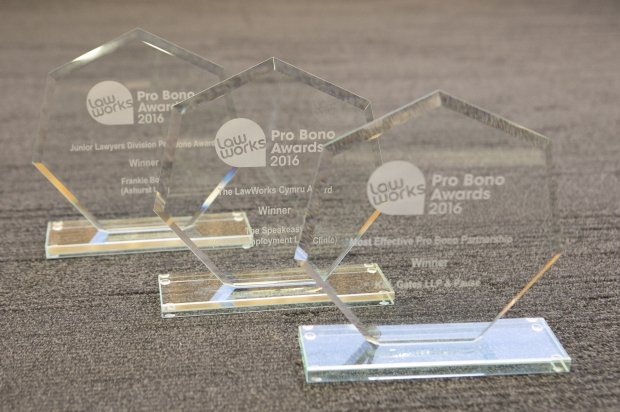 Sir Terence Etherton, Master of the Rolls delivered the Annual lecture titled 'Access to Justice'. Acknowledging the current pressures on access to justice, the lecture focused on existing and future initiatives and Sir Terence's proposals to improve access to justice, particularly for litigants with limited means.Television/radio presenter, comedy writer and former barrister Clive Anderson hosted the event and interviewed Sir Terence Etherton providing further insight into the proposals outlined in the lecture.
The shortlist and winners were chosen by a judging panel that included Mick Antoniw, Counsel General for Wales, Andrea Coomber, Director of JUSTICE, Leanne Maud, Chair of the Junior Lawyers Division of the Law Society, Paul Rogerson, Editor-in-chief, Law Society Gazette and Carol Storer, Director of the Legal Aid Practitioners Group.

The Winners
The winners of the Awards were:
Best Contribution by a Small Firm - Curtis Law Solicitors LLP
Best Contribution by a Firm with an English Regional Head Office - Shoosmiths LLP
Best Contribution by a Firm with a London Head Office - Travers Smith
Best Contribution by an International Firm - Dechert LLP
Best Contribution by an In-House Team - Goldman Sachs International
Best Contribution by an Individual - Claire Curtis, Clyde & Co
Junior Lawyers Division Pro Bono Award - Frankie Boon, Ashurst
The LawWorks Cymru Award - The Speakeasy, Cardiff Employment Law Clinic
Most Effective Pro Bono Partnership (joint winners) - Court of Appeal Permission Application Pro Bono Scheme and K&L Gates LLP and Pause
Outstanding Contribution to Pro Bono and the Advice Sector – Bob Nightingale MBE
Further details of the winners and photographs can be found at the following link: https://www.lawworks.org.uk/solicitors-and-volunteers/get-involved/lawworks-pro-bono-awards/lawworks-annual-pro-bono-awards-2016
Read the full press release at the following link: https://www.lawworks.org.uk/about-us/news/press-release-lawworks-annual-pro-bono-awards-2016-and-lecture-sir-terence-etherton-%E2%80%93
The full transcript of Sir Terence Etherton's Speech can be found at the following link: https://www.judiciary.gov.uk/announcements/lecture-by-sir-terrence-etherton-mr-lawworks-annual-pro-bono-awards-lecture-2016/
Contact
If you have any queries about our Awards please contact Valerie Hudson at valerie.hudson@lawworks.org.uk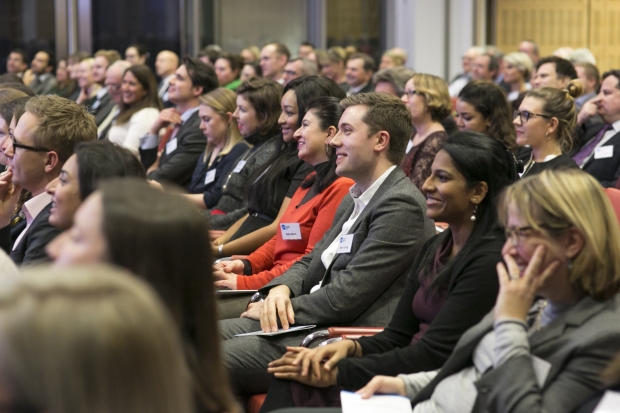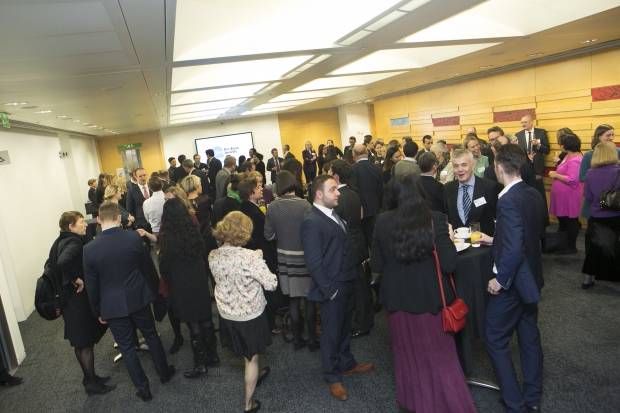 The LawWorks Pro Bono Awards and Lecture 2016:
Sponsored by: Supported by:


Event kindly hosted by: