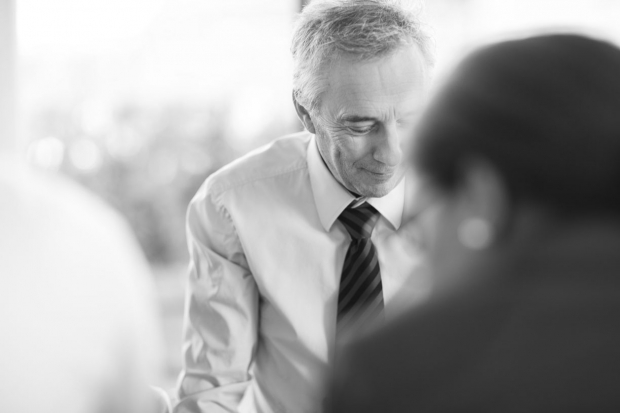 Outstanding achievement in legal pro bono was celebrated on 5th December 2016 at the LawWorks Annual Pro Bono Awards and Lecture kindly hosted and supported by Allen and Overy LLP. Sponsored by LexisNexis and the Law Society, the Awards recognised and celebrated excellence in legal pro bono undertaken by organisations and individuals, and the dedication and commitment of the legal sector to positively impact individuals and communities.
Guests from across the pro bono, advice and legal aid sectors, were welcomed by Andrew Denny, Partner at Allen and Overy and Alasdair Douglas, Chair of LawWorks. James Harper, Head of Legal at LexisNexis UK and Christine Blacklaws, Vice President, Law Society offered a few words on behalf of the awards sponsors before the presentation of the awards.
Winners were chosen in nine categories representing the breadth and range of pro bono delivery across the profession in England and Wales. Bob Nightingale MBE was honoured with an award for Outstanding Commitment to Pro Bono and the Advice sector, which was presented by the Hon. Judge David Mackie.
Sir Terence Etherton, Master of the Rolls delivered the Annual lecture titled 'Access to Justice'. Acknowledging the current pressures on access to justice, the lecture focused on existing and future initiatives and improving access to justice, particularly for litigants with limited means. Sir Terence outlined the creation of a new Online Solutions Court (OSC) and a proposal to enable law graduates – who have completed both the academic and vocational stage of qualification - to provide advice and to represent LiPs in some court proceedings.
Sir Terence noted that facilitating the entry of law students into pro bono practice would start with collaboration between universities, pro bono advice centres and law firms and added 'They will have had skills training. They will be subject to professional regulation, and they should also be covered by the university or pro bono advice centre's professional indemnity insurance'. The benefit to trainees would be gaining experience commensurate to that provided by a training contract or pupillage and for an equivalent period.
Television/radio presenter, comedy writer and former barrister Clive Anderson hosted the event and interviewed Sir Terence Etherton providing further insight into the themes and issues outlined in the lecture.
LawWorks Chief Executive Martin Barnes said, 'Congratulations to the winners and all the shortlisted nominees for the valuable work they are doing which is positively impacting individuals, families and communities across England and Wales. The judges were truly inspired by the range and quality of legal pro bono advice being delivered and the growing commitment of the legal profession to pro bono. I would like to thank Sir Terence Etherton and Clive Anderson for helping to make the evening a huge success'.

James Harper, Head of Legal for LexisNexis UK & Ireland said, 'On behalf of LexisNexis I would like to congratulate all those nominated, for their dedication and commitment to enabling access to justice. LexisNexis is honoured to support the LawWorks Pro Bono Awards which raise awareness of the impressive range of pro bono projects being delivered across the country.'
The shortlist and winners were chosen by a judging panel that included Mick Antoniw, Counsel General for Wales, Andrea Coomber, Director of JUSTICE, Leanne Maud, 2016 Chair of the Junior Lawyers Division of the Law Society, Paul Rogerson, Editor-in-chief, Law Society Gazette and Carol Storer, Director of the Legal Aid Practitioners Group.
The winners of the Awards were:
Best Contribution by a Small Firm - Curtis Law Solicitors LLP
Best Contribution by a Firm with an English Regional Head Office - Shoosmiths LLP
Best Contribution by a Firm with a London Head Office - Travers Smith
Best Contribution by an International Firm - Dechert LLP
Best Contribution by an In-House Team - Goldman Sachs International
Best Contribution by an Individual - Claire Curtis, Clyde & Co
Junior Lawyers Division Pro Bono Award - Frankie Boon, Ashurst
The LawWorks Cymru Award - The Speakeasy, Cardiff Employment Law Clinic
Most Effective Pro Bono Partnership (joint winners) - Court of Appeal Permission Application Pro Bono Scheme and K&L Gates LLP and Pause
Outstanding Contribution to Pro Bono and the Advice Sector – Bob Nightingale MBE
Further details of the winners can be found at the following link: https://www.lawworks.org.uk/solicitors-and-volunteers/get-involved/lawworks-annual-pro-bono-awards-2016
The full transcript of Sir Terence Etherton's Speech can be found at the following link: https://www.judiciary.gov.uk/announcements/lecture-by-sir-terrence-etherton-mr-lawworks-annual-pro-bono-awards-lecture-2016/
Pictures from the awards can be found at the following link: https://www.lawworks.org.uk/solicitors-and-volunteers/get-involved/lawworks-annual-pro-bono-awards-2016

-Ends-
Notes to editors:
1. LawWorks is a charity working in England and Wales to connect volunteer lawyers both with people in need of legal advice, who are not eligible for Legal Aid and cannot afford to pay, and with the not for profit organisations that support them and their communities.
2. LawWorks believes in the power of pro bono legal advice to improve the lives of people in need.
3. For further information about LawWorks visit: www.lawworks.org.uk
4. Join the conversation about the awards on Twitter using #LawWorksAwards.
5. LexisNexis Legal & Professional is a leading global provider of content and technology solutions that enable professionals in legal, corporate, tax, government, academic and non-for -profit organisations to make informed decisions and achieve better business outcomes. As a digital pioneer, the company was the first to bring legal and business information online with its Lexis® and Nexis® services. Today, LexisNexis Legal & Professional harnesses leading-edge technology and world-class content to help professionals work in faster, easier and more effective ways. Through close collaboration with its customers, the company ensures organisations can leverage its solutions to reduce risk, improve productivity, increase profitability and grow their business. LexisNexis Legal & Professional, which serves customers in more than 175 countries with 10,000 employees worldwide, is part of RELX Group, a world-leading provider of information and analytics for professional and business customers across industries.
In the UK, LexisNexis (www.lexisnexis.co.uk) online legal solutions include: Lexis®PSL, Lexis®Draft, Lexis®Smart and Lexis®Library. Published resources include both Butterworths® and Tolley™.
6. LexisNexis has kindly made its LexisPSL resource available free of charge to all members of the LawWorks Clinics Network. Student and law school representatives involved in a law school legal advice clinic who would like access to this resource may contact Thomas Laidlaw at LexisNexis ([email protected]) or Pinder Saggu at LawWorks ([email protected])
7. Press Contact: Valerie Hudson t: 0207 092 3952 e: [email protected]